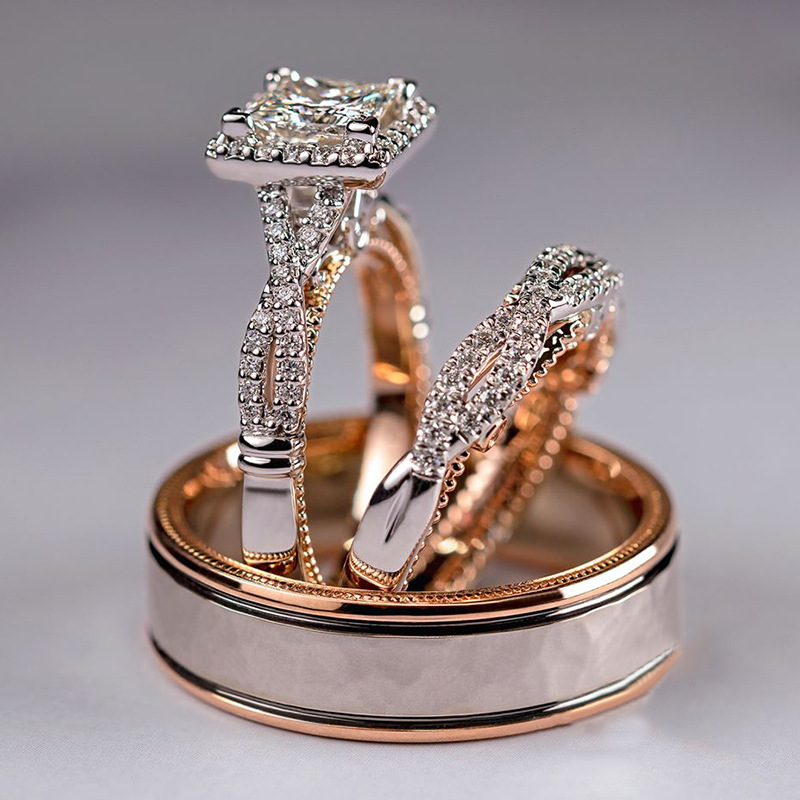 Rings for Women: Discover Exquisite Styles and Timeless Elegance
Introducing our Exquisite Rings for Women Collection!
Every woman deserves a ring that tells her story, embodies her spirit, and accentuates her unique style. Our meticulously curated collection offers a diverse range of rings for women, ensuring that each piece resonates deeply with its wearer.
For those stepping into the magical journey of commitment, our Engagement Rings and Wedding Rings offer the ideal combination of sparkle and sentiment. Our Solitaire Rings, adorned with shimmering stones, stand as timeless testaments to enduring love. Complementing this are the Promise Rings, symbolizing vows whispered between hearts.
Stackable Rings are the epitome of versatility, allowing women to mix and match, creating their signature look. For those who love the graceful dangle of chains, our Chain Rings are a must-have. Celebrate personal milestones with Birthstone Rings or make a statement with our vibrant Cocktail Rings.
The eternal bond of family and friendship finds reflection in our Family Rings and Friendship Rings. Dive deep into spiritual elegance with our Lotus Rings, or cherish personalized memories with Engraved Rings. For the bold and fearless, our Evil Eye Rings and Butterfly Rings promise to be conversation starters.
Our collection is expansive, catering to every style palate. Opt for the classic sophistication of Silver Rings for Ladies, or embrace the modern allure of Contemporary Rings. And for those who lean towards darker hues, our Black Rings for Women add a dash of charisma.
Not limited to just rings, our collection seamlessly pairs with other women's jewelry pieces. Elevate your ensemble by pairing with Stud Earrings for Women or Silver Earrings for Women. For a touch of edginess, don't forget to explore our range of Black Earrings for Women.
Step into the world of unparalleled elegance and discover the ring that's uniquely you. Dive into our universe of women's jewelry today and find the piece that speaks your soul's language.