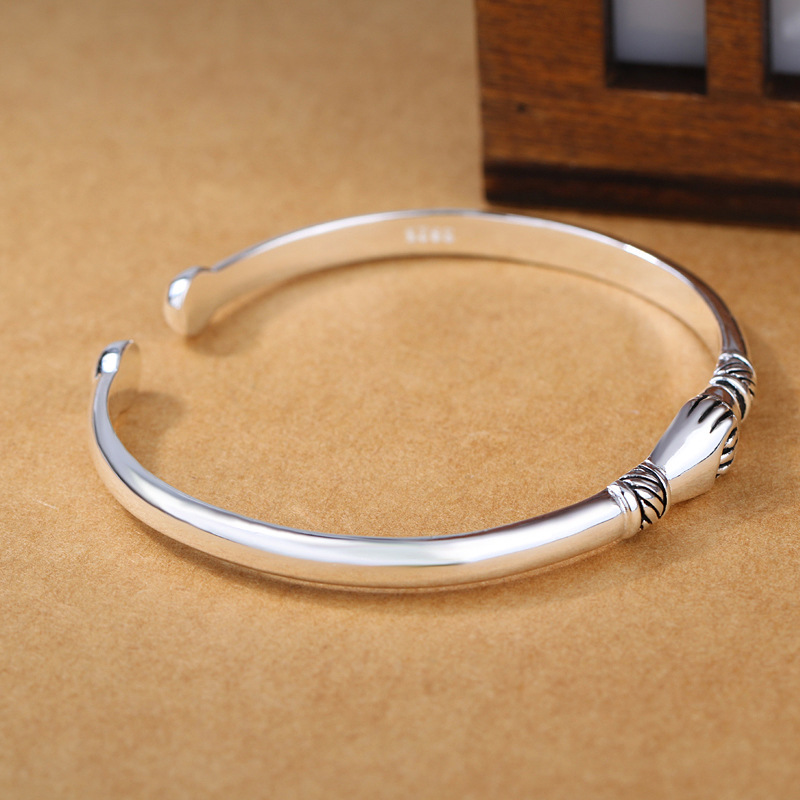 Elegant Bracelets for Women: From Bangle to Leather Elegance
Dive into our alluring range of bracelets for women, meticulously crafted to showcase every woman's individual style. Whether you're searching for the perfect accessory to elevate a simple ensemble or a cherished gift for someone special, our collection covers it all. From the timeless allure of our Bangle Bracelets and sophisticated Cuff Bracelets to the shimmering beauty of Gemstone Bracelets, we offer a medley of designs for every taste.
Gold never goes out of style. Our female bracelet gold pieces, especially the Chain Bracelets, embody elegance. These female gold bracelets subtly speak of luxury. If you're keen on adding a hint of charm to your wrists, our Charm Bracelets come adorned with intricate details that are sure to captivate. The undeniable elegance of Tennis Bracelets makes them the perfect bracelets for a girlfriend, effortlessly capturing her heart.
For the modern woman, we present leather bracelets for women that combine both ruggedness and sophistication. Our Ladies' Leather Bracelets are the epitome of chic, while our Beaded Bracelets offer a playful touch to any outfit. When it's the allure of chains you seek, our gold chain bracelets women collection and chain bracelets for women range to ensure you shimmer with every movement.
Ultimately, it's not just about jewelry; it's about expressing oneself. So, whether you're looking for bracelets for her or just exploring ladies bracelets for yourself, our exquisite range promises something special for every woman.