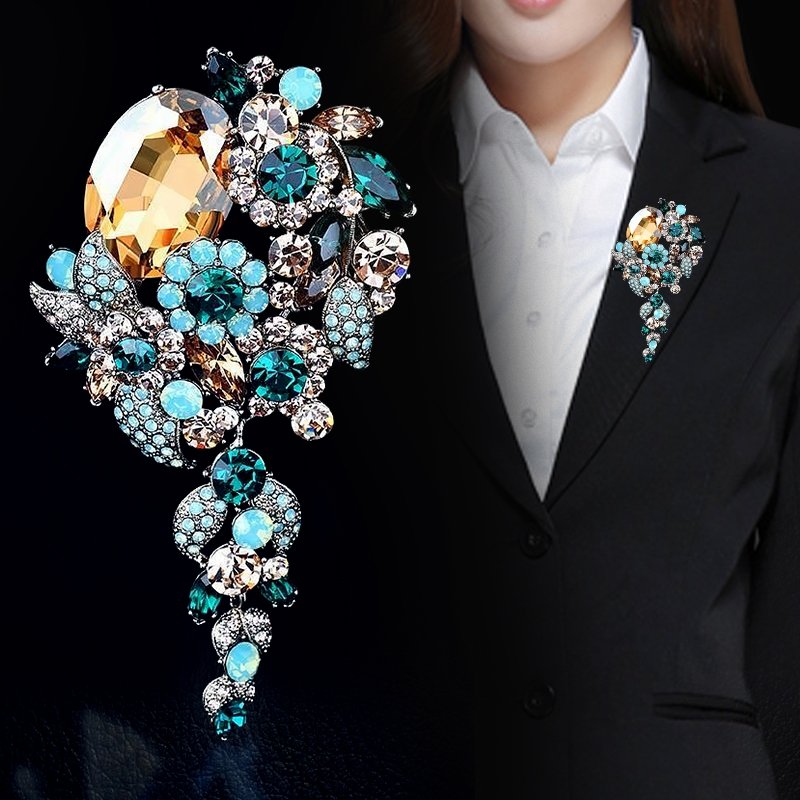 Discover the Elegance: Brooches for Women Collection
Introducing the Exquisite Collection: Brooches for Women
Welcome to our curated collection of brooches for women, a blend of timeless elegance and modern allure. Each brooch pin for dress adornment has been hand-selected to ensure a luxurious touch to your ensemble, promising both quality and style.
The Animal Brooches are a whimsical addition to any wardrobe. From the majestic to the mystical, these brooches and pins for dresses offer a touch of enchantment. Whether it's a shimmering butterfly or a fierce lion, you're sure to find a creature that speaks to your spirit.
Step into a garden of elegance with our Floral Brooches. Designed to evoke the beauty of nature, each lady's brooch in this category mirrors the blossoms of spring and summer. Perfect as pins for dress occasions, they effortlessly transform an everyday outfit into something truly special.
For the lovers of bygone eras, our Vintage Brooches serve as a gateway to the past. Crafted with meticulous detail, these women's brooch pins embody the charm and sophistication of yesteryears. Each vintage brooch, a testament to timeless style, promises to be an heirloom, passed down through generations.
Make an unforgettable impression with our Statement Brooches. These lady's brooch pins are not just accessories; they're bold declarations of style. From intricate designs to oversized pieces, these brooches for dresses are sure to captivate and inspire.
The sparkle of our Rhinestone Brooches is truly unmatched. Whether you're looking for a subtle shimmer or a dazzling display, the rhinestone brooch for dress collection will not disappoint. Perfect for evening affairs or adding sparkle to a daytime look, these women's brooches and pins promise to catch every eye.
The luxury doesn't stop there. Our collection is replete with Luxury Designer Brooches, intricately designed and crafted. Each gold brooch for dress is a testament to craftsmanship and style, ensuring you make a statement wherever you go.
Lastly, the beauty of the golden hue comes alive in our Gold Brooch Pins for Dress selection. Whether it's a delicate ladies' pin or a bold dress brooch, the touch of gold adds sophistication and elegance to every outfit.
Join us in celebrating the art of adornment. Explore our range of women's pins, be it for adding charm to your daily wear or elevating your special occasions. With our collection, every day is an opportunity to shine. Welcome to the world of exquisite brooches for women, where style meets substance.